Welcome To Kuala Lumpur City Gallery
If you are looking for an interesting tourist information center, Kuala Lumpur City Gallery is totally the right place. It has a collection of paintings, photos and artworks showing Kuala Lumpur's history. Plus miniature mock ups of famous city landmarks. Set in a 114-year old, colonial-style building just beside Dataran Merdeka. This free museum is great if you want to find out a little bit more about KL's history. If other museum and gallery doesn't allow to take pictures, this gallery is different. For the reason that they allow tourist to take pictures of beautiful artworks inside.
How To Go There?
We are actually from KL Sentral planning to go to Genting Highlands. Unfortunately, we missed the last bus and decided to go there by tomorrow instead. Consequently, we decided to go to Kuala Lumpur City Gallery since we don't want to waste our time and besides it is just few kilometers away and traveling time will just take 10 minutes. We use a MyTeksi App to book a taxi cab since it is the safest and easiest way to travel around.
Inside the Gallery contains different artworks. From artistic wood crafts unto beautiful fashion artworks. As you notice on the photo below, you may thought at first sight that these are just 2D images in a picture frame. But it's not. Actually, these are collection of wood crafts that are finely carved and made into a miniature of Malaysia's beautiful places like Kuala Lumpur Tower and Petronas Tower and put on a frame that made these artworks emboss and much more realistic.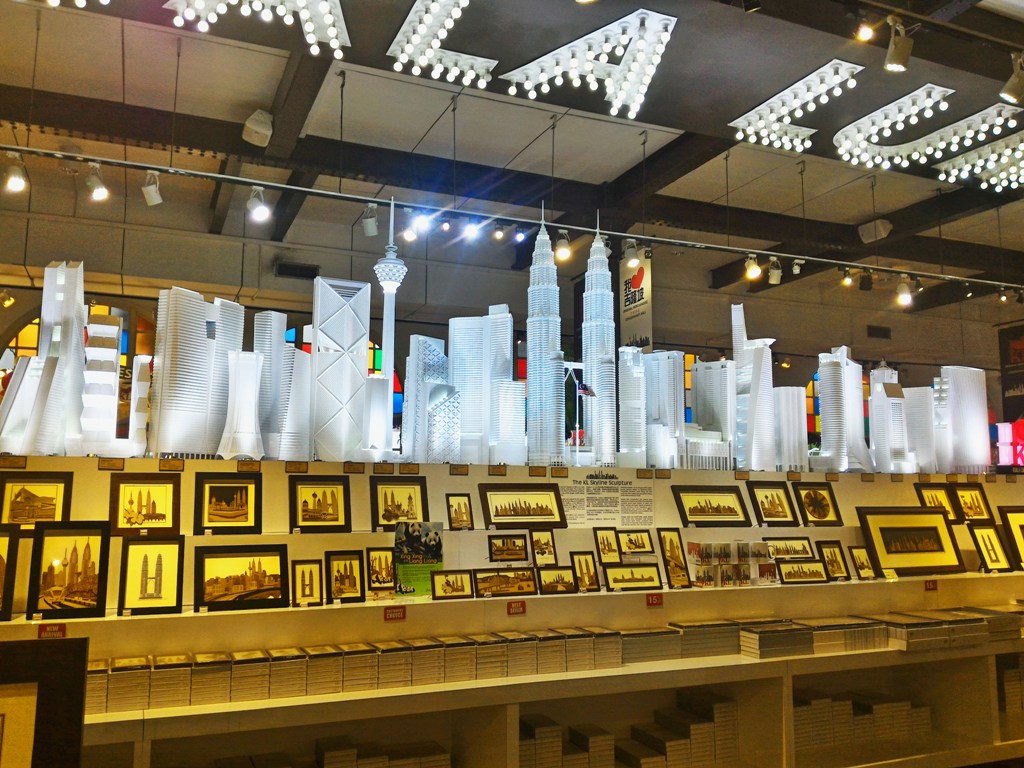 Each ticket on the Kuala Lumpur City Gallery cost 5 RM. Good thing that you can still use these tickets for redeeming either snacks on the Arch Cafe or items from the Gift Shop. Since majority of items on the Gift shop and Arch Cafe are higher than 5RM, You just have to add additional payment to avail those.

The Gift Shop
The Arch Kuala Lumpur City Gallery's Gift shop contains several items that are perfect for gifts and souvenirs. Every item has a remarkable significance on Malaysia's culture and history. From the Malaysian traditional clothes unto wooden phone cases carved with batik designs at its back and many more. Too bad because I was not able to take a picture of those.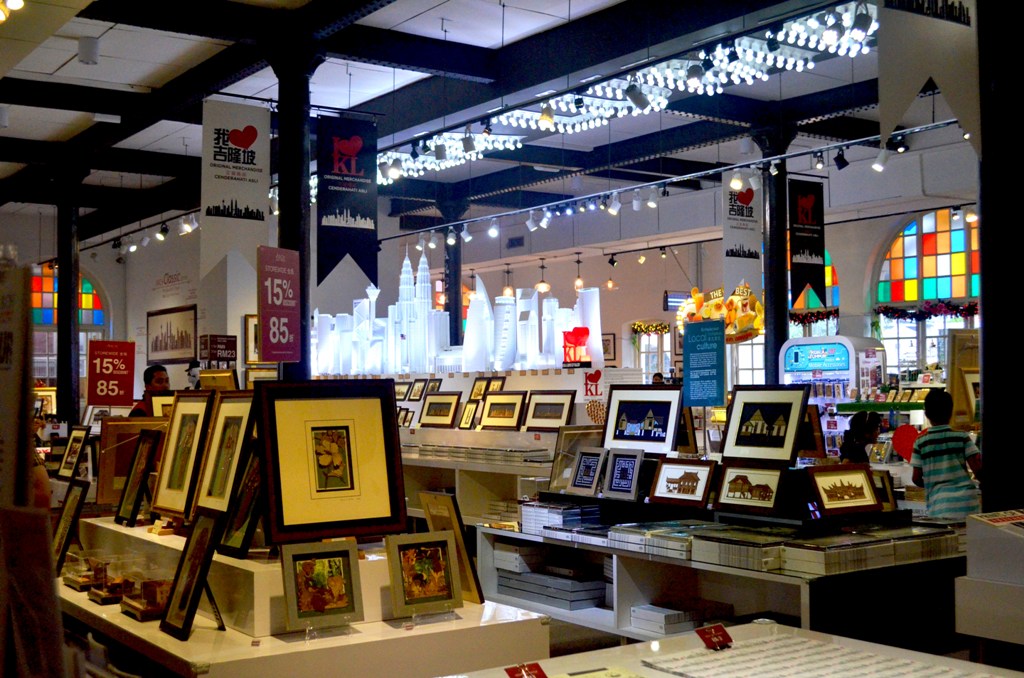 The undeniably beauty of different wood crafts that framed and hang on the wall.

Fashion Designs and Artworks
One thing that I fell in love on these gallery are the spectacular fashion designs and installation artworks. And honestly speaking, I terribly look like a hobbit with these super tall mannequins wearing fashionable outfits made with paper and batik.

Kuala Lumpur City Gallery Miniature
Located right in the historical enclave of KL's Independence Square (Dataran Merdeka). Visitors can learn about Old Kuala Lumpur through prints, photos and architectural miniature models. The intricate miniature of Kuala Lumpur's heritage enclave will amazed the visitors. It is a Diorama Model of Dataran Merdeka and KL's Chinatown.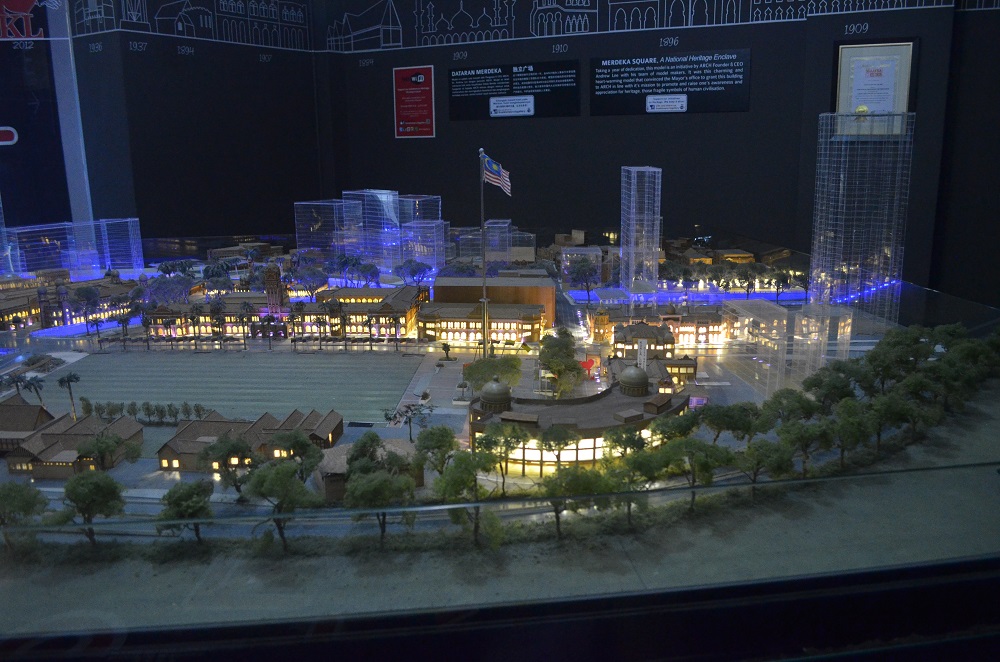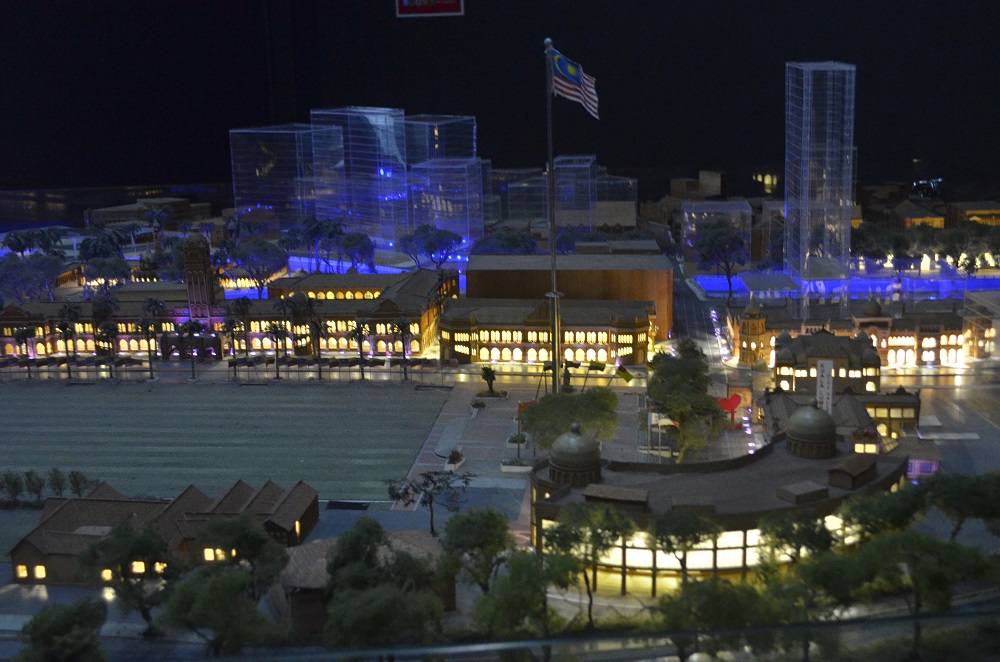 Enjoy an overview of Dataran Merdeka (Merdeka Square) including China Town and Masjid Jamek in miniatures.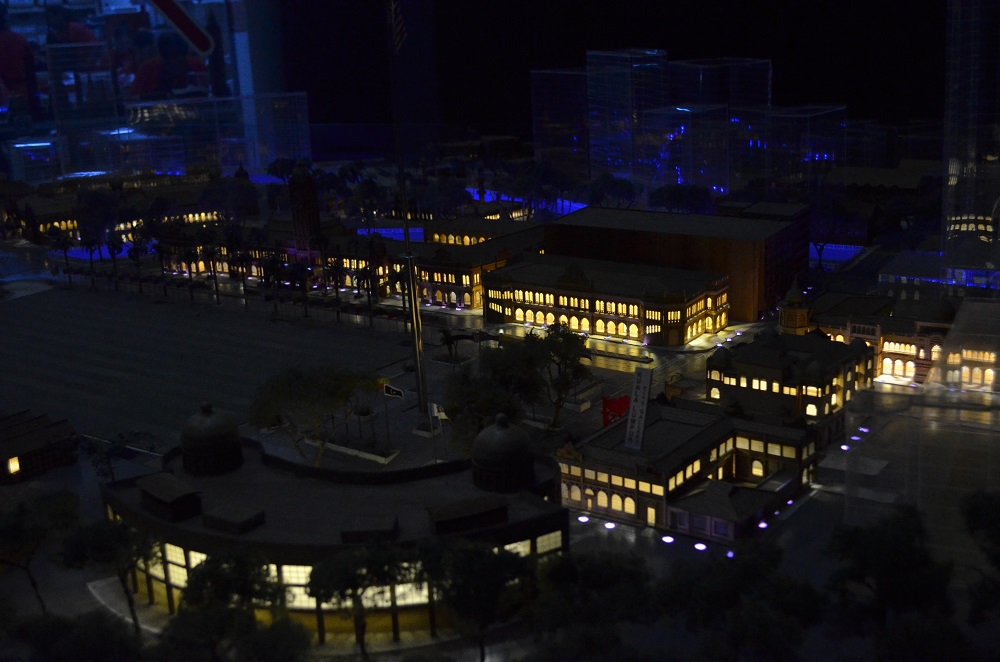 This model covers an area of approximately 1.7 square km. It has an intricately made buildings, roads, river and trees.

Arch Cafe
The ARCH Cafe is just the perfect place to relax. Enjoy your cup of coffee and savour the finest traditional Malaysian delicacies in KL's rich historical setting.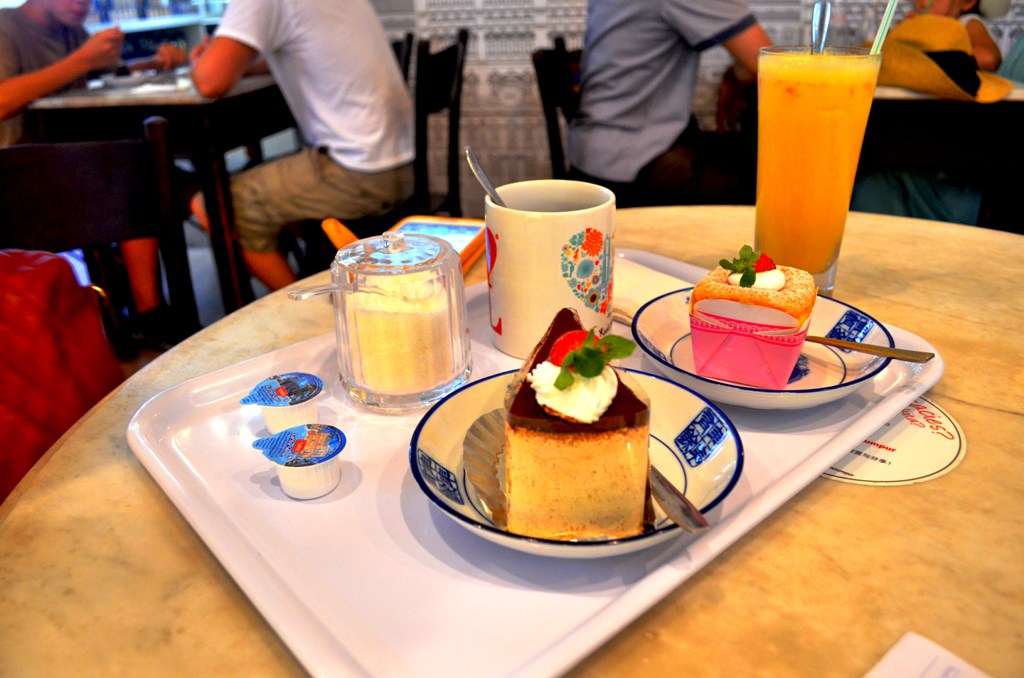 Since we are done checking the whole area of Kuala Lumpur City Gallery and feel a little bit tired, we used the ticket that cost 5RM each and redeemed those on the Arch Carfe for a delicious snacks. The cakes and pastries are great and their best seller fresh Lemon Juice with honey is very delicious and refreshing.