Welcome To Kuala Lumpur Bird Park
Kuala Lumpur Bird Park or known as Taman Burung Kuala Lumpur in Malay is a popular tourist attraction in Malaysia. In fact, it receives an average of 200,000 visitors annually. Because of that huge count of visitors, No wonder that its size is much bigger than you can imagine. The public aviary of Malaysia has an area size of 20.9-acre (8.5 ha). It is perfect for the Bird Park Houses. When it comes to the bird houses, Kuala Lumpur Bird Park has more than 3000 birds representing more than 200 species in an enclosed aviary. The local birds are 90% while the 10% were imported from overseas. It's location is adjacent to the Lake Gardens.

How To Go There?
Since the hotel that we stayed in named Hotel Citin Seacare is located in Jalan Pudu, we just book a taxi cab using MyTeksi app for us to go to Kuala Lumpur Bird Park. The traveling time from Jalan Pudu to Kuala Lumpur Bird Park takes almost 11 minutes.
Ticket Counter
For you to go inside the Bird Park, you have to buy a ticket first which cost 50 RM for a normal admission rate for adult.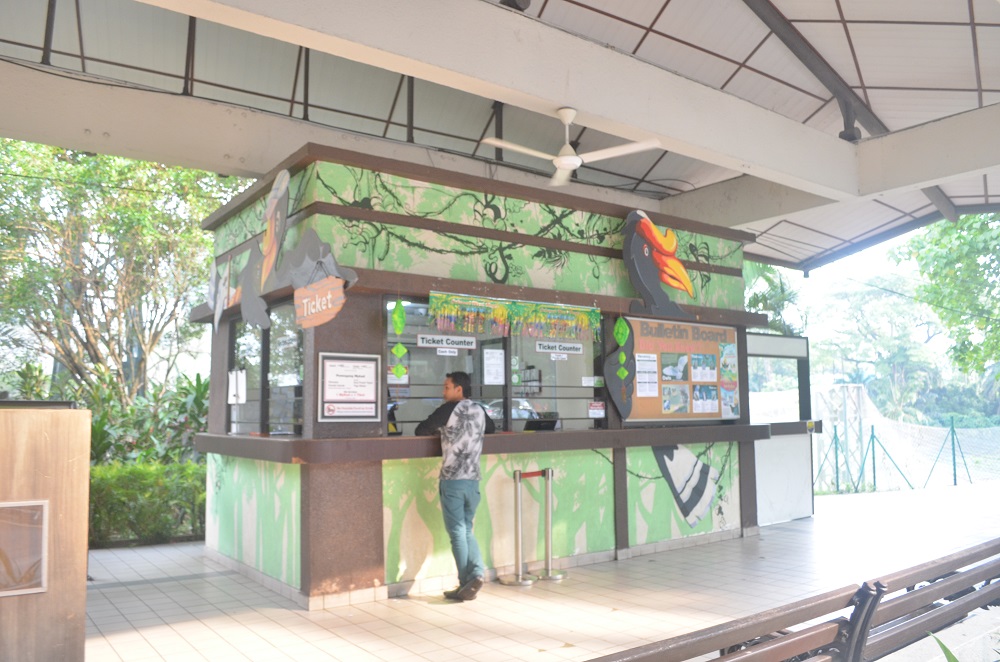 Inside the Bird Park is a variety of birds that are flying freely. If you love birds and not afraid of those. These is a perfect place for you to visit. But since I have a little fear on those creatures, I just took pictures of them for almost a meter away. For an advice, be mindful on the place that you are walking because some birds poop anywhere.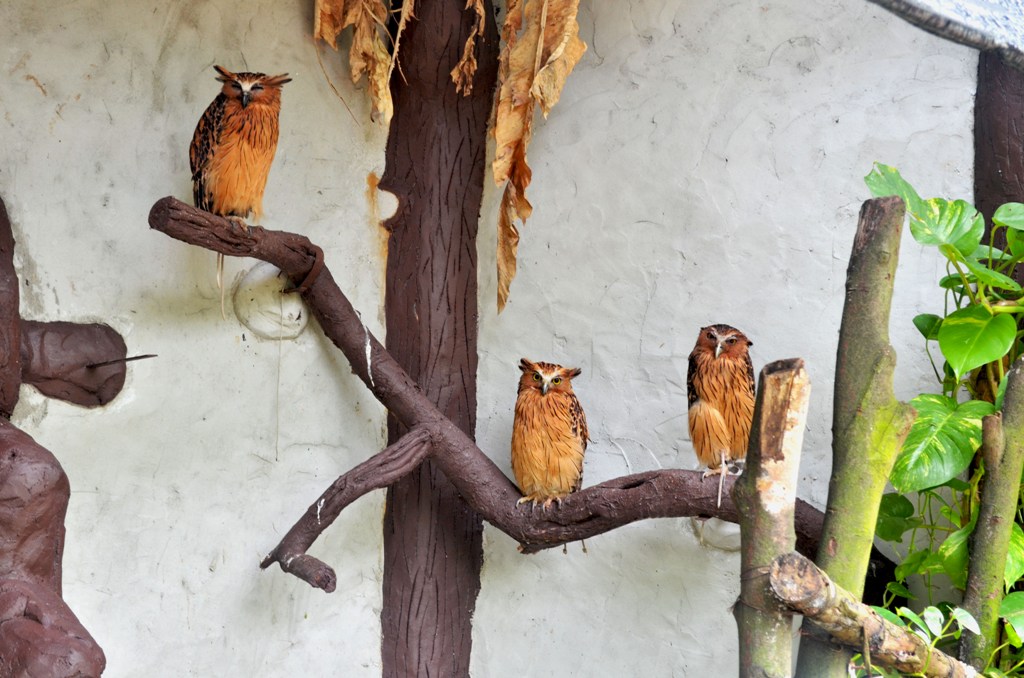 KL Bird Park Lake
A pat of Flamingos were on this lake. Some Flamingos are busy swimming while others are resting and standing by their one feet. Yes. It amazed me seeing these flamingos standing by their one feet for the first time. If you will ask me the reason why. Well, I don't know. Haha!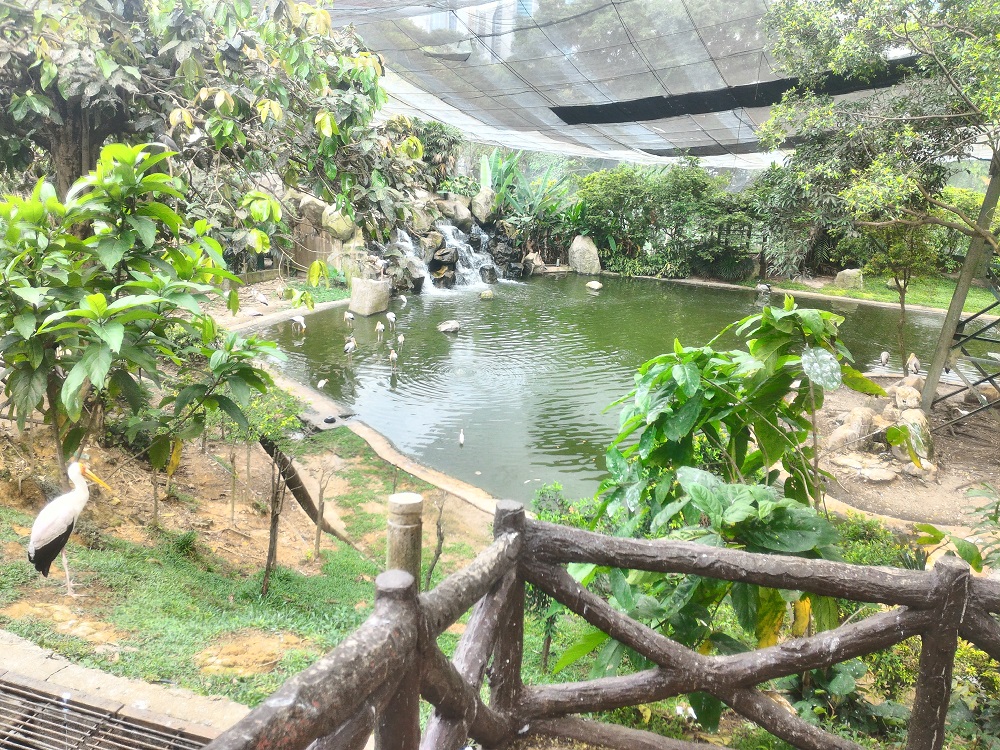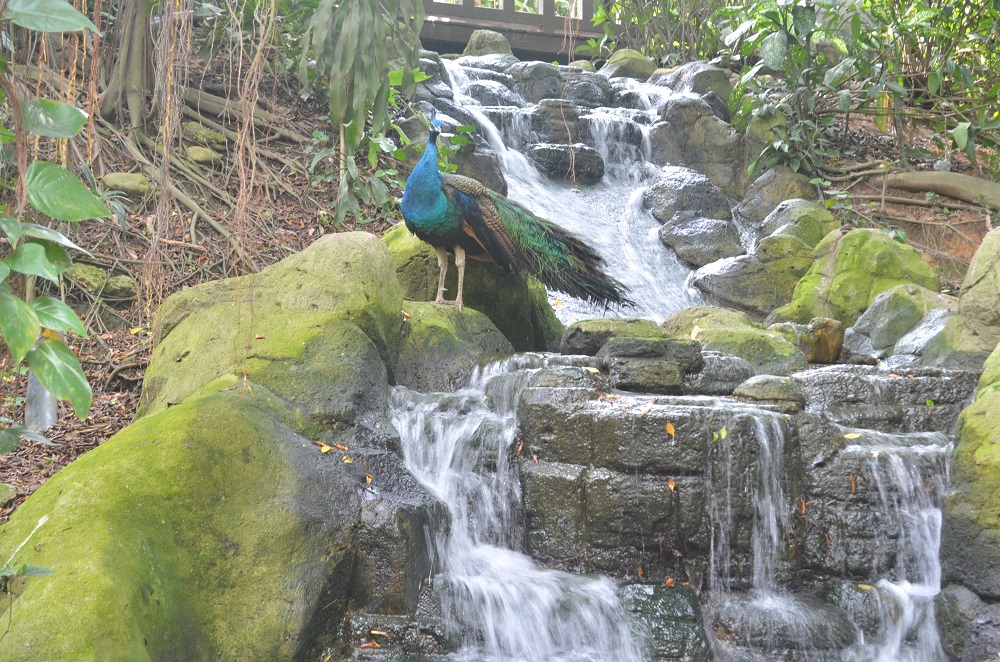 These birds are eating a slices of papaya pierced on every branches.
When I first saw this, I thought it was a cat because of its size but as I look closer, I was surprised knowing that it's a fluffy owl sleeping inside.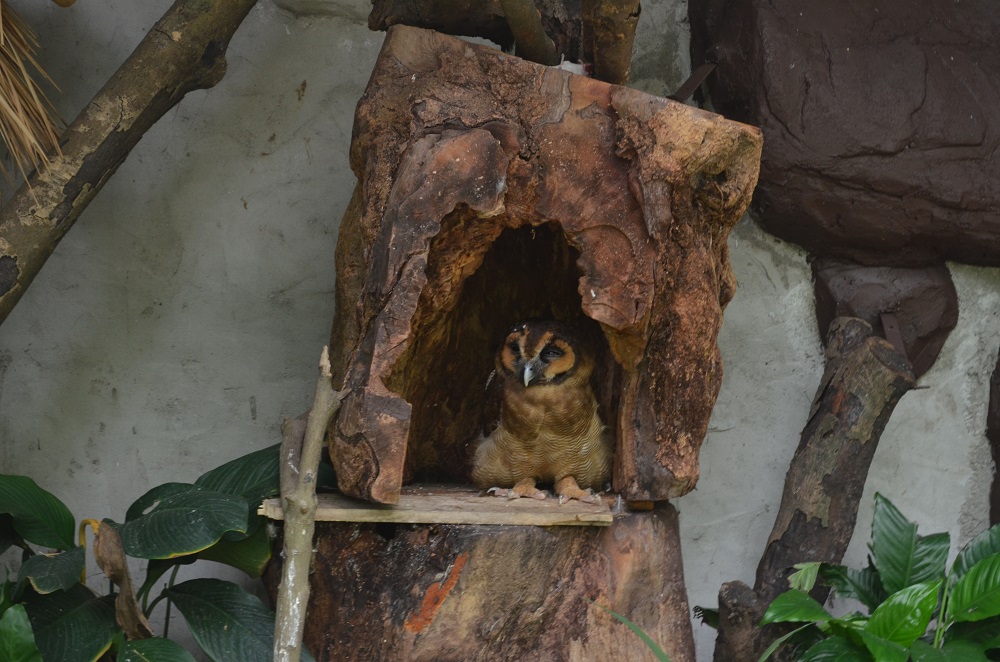 Fish Feeding
One of the best thing that I enjoy doing on the Kuala Lumpur Bird Park is the Fish Feeding of Koi fishes on the pond. You just have to insert a 5RM coin on the vending machine that is near the pond for a fish feeds. Good thing that the pond doesn't have barriers that's why I was able to take a great shot while feeding them.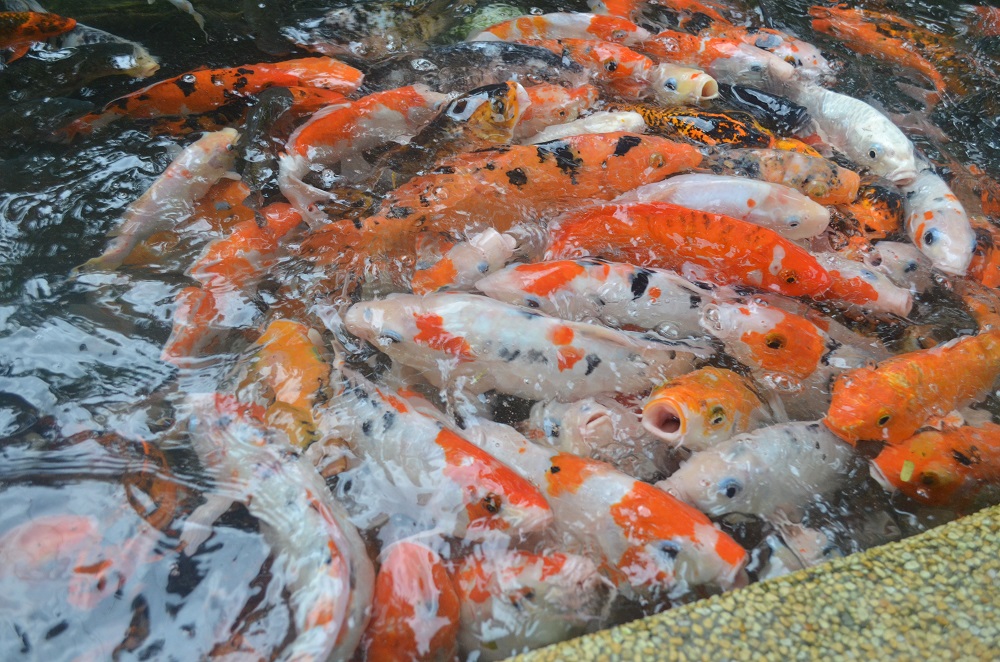 KL Bird Park Cafe
For a very tiring walk, good thing that we found a cafe at the exit. It has several kiosks that sells different snacks like hotdogs, popcorn, icecream and etc. Tables and chairs are place well so you can sit and relax while eating.